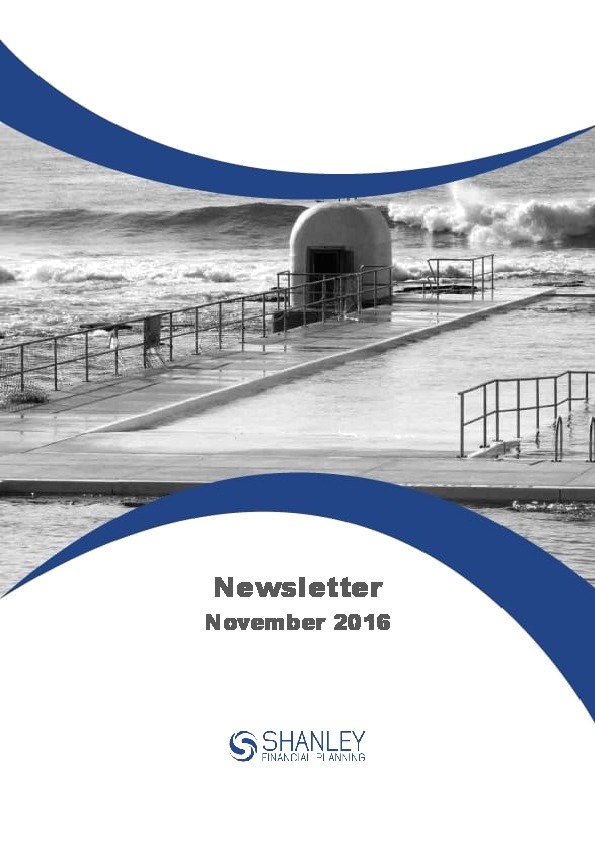 Welcome to our newsletter for November 2016. This newsletter combines the articles that we have published on our site since we last published a discrete newsletter. We provide the newsletter in this format so that you have a single, portable document that you can read at your leisure.
In this newsletter, we continue our new column – our monthly review of the state of the market. We also offer a couple of cautionary tales that remind us that simply listing on the share market does not mean anything when it comes to profitability. We then take an educative bent – and discuss why median house prices may or may not be helpful, before taking this time before the Christmas rush to show you a good way to say thanks to your staff for their hard work this year.
Please feel free to share this newsletter with anyone you think would find it helpful. And please also free to get in touch with us if there is anything that you would like to discuss about its contents.